Why CCPM&R?
CCPM&R was designed to provide individualized and patient-focused care using the principles of osteopathic medicine through the field of physical medicine and rehabilitation.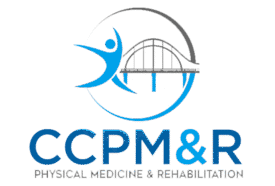 CCPM&R feels the services, including OMM and Osteopathic Manipulative Therapy, provided by the team are unique and needed for the community. CCPM&R tries to provide a bridge from illness and injury to be as independent as possible and enjoying life again. CCPM&R enjoys seeing patients regain their function and quality of life.

We have clinic sites throughout the Quad Cities for improved access. These locations are in conjunction with various orthotic, prosthetic, and rehabilitation therapy clinics. These sites allow for more collaboration to bring an integrated team approach towards treatment and recovery.

We try to have personalized care at CCPM&R, and we look for ways to improve it. We try to get to know our patients. Our office nurse and office assistant try to learn about and help our patients, so patients can be at ease for optimal healing and function.

We try to have value in our care. We allow for several options of payment. We have established a program called Pay It Forward to have patients contribute towards CCPM&R services that others cannot afford, so they can benefit from the practice. It is an affirmation of prior patient satisfaction and community goodwill that the Pay It Forward program has been established.