Ask Dr. Chin: Why Physical Medicine & Rehabilitation (PM&R)?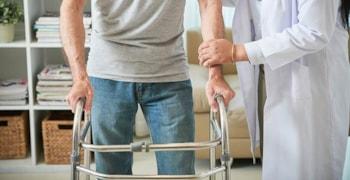 Physical medicine appealed to my engineering background in its use of physics and mathematics to solve clinical problems. I like having the tools to solve problems in different ways. Rehabilitation appealed to my interest in helping people be more independent for an improved quality of life. Seeing a patient return home after a prolonged illness or severe trauma is very rewarding and fulfilling to me.
I also enjoy working with people to get them to be more independent, particularly those who cannot take care of themselves to their fullest potential. PM&R provides me with the patient population that I want to help, the ability to focus more on problem solving than on diagnosing, and the tools to apply my engineering and osteopathic thinking with the most impact.
Learn More about PM&R
---
Related Topics: Ask Dr. Chin, CCPM&R News, Osteopathic Medicine, Physical Medicine and Rehabilitation, Physiatrist, Orthotics, Prosthetics, Rehabilitation, Wheelchairs